Lexus IS 300
Ideal for Executives on the Go – The Lexus IS 300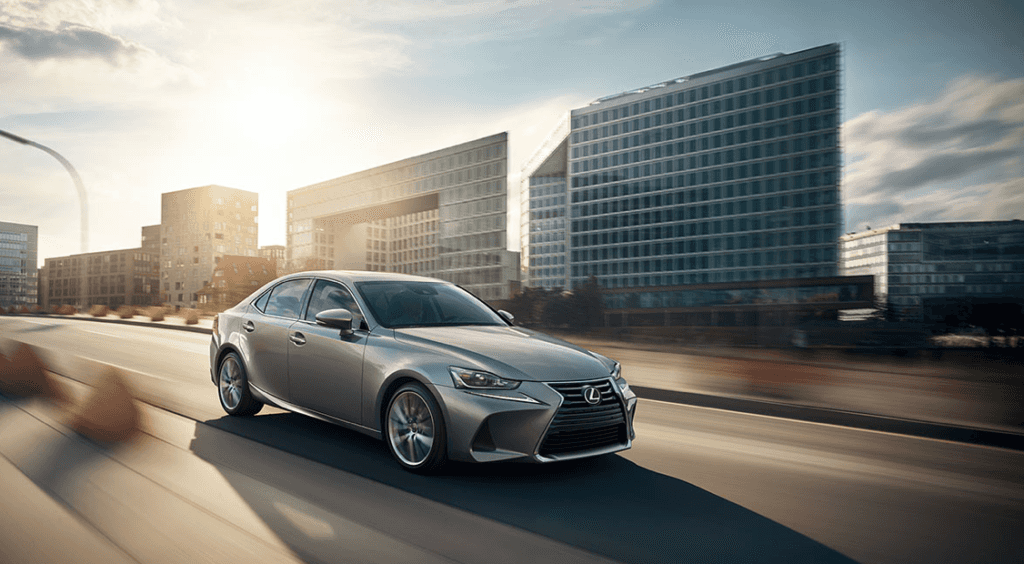 Offered by Lexus, the IS 300 is a compact car that has all the extras for executives on the go. The IS was originally sold as the Toyota Altezza in Japan starting in 1998 as an entry-level sports car. The original IS has gone through adaptations and spawned several other vehicles, including the IS F sedan and the IS 250 convertible coupe. The Lexus IS 300 model comes in several varieties, including performance-tuned offerings and luxury executive vehicles.
A Focus on Offering the Best to Drivers
All vehicles change and morph over time based on what customers need, and the IS 300 is no exception. Various components have been altered to offer a better experience to everyone who steps into this luxury car. The wheel design has changed, items like fog lights have been added, and different trim has been used for various areas of the car. It's also had storage added and items like a new locking system implemented to ensure vehicle security in all situations.
What the Lexus IS 300 Offers
This luxury sports sedan has been available since the 2013 model year and focuses on offering a fantastic ride and a reasonable price compared to competitors. Those things have continued throughout its run, and it continues to offer a run for the money to rival cars. It has the chops to compete with other big names like Mercedes Benz and BMW in a way that many other vehicles simply cannot.
When choosing an IS 300, drivers get a wide variety of technology options and comfortable features to make driving an exciting proposition. The model is consistently updated to bring the best technology into the car to continue competing with some of the largest names in the auto world. It has plenty of space and room for cargo, so it does well on road trips and short vacations.
Safety Comes Standard with the IS 300
Lexus has thought long and hard about safety for this vehicle, and it comes with all the standard options you would expect, along with a few that you might not. The Lexus IS 300 has received excellent safety ratings from the National Highway Transportation Safety Administration and includes extras like dynamic radar cruise control, lane departure alert with steering assist, and intelligent high beams. As the world changes, so does the car, so it can continue to offer an excellent experience for drivers and passengers.
Excellent Performance in Tricky Situations 
Safety is one place where the IS 300 excels, but it is far from the only one. You can also expect a powerful performance out of the car. The engines are robust, and the transmission keeps you driving smoothly in any environment. It has excellent handling to make getting around corners or squeezing into narrow parking spots more comfortable than expected. There's simply a lot to appreciate about this vehicle.
Ready for Your Next Business Trip – The Lexus IS 300
With everything that the IS 300 has going for it, it's clear that Lexus is doing several things right. While it might not be as well-known as some of its competitors, it is definitely worth learning more about. All you have to do is head to a dealership and take a test drive so you can form your own opinion. Once you experience time in the car, it might turn out that you want more.