Sell Us Your Car
We offer top market dollar for your vehicle.
Are you thinking about selling your car? You may be wondering the best way to go about selling your vehicle. You may not realize it, but you can sell your vehicle to Valley Lexus even if you aren't planning to trade it in for another model, any condition. Even if it's not running. Doesn't matter if it's $25 or$100,000 – we will buy it! Through the Valley Lexus core values we are
committed to providing a straightforward, transparent, and an efficient process you can feel confident in.
Meet Our Purchasing Team
All purchasing Team members are certified and go through an extensive training program. Valley Lexus has placed a dedicated purchasing Team that better saves you.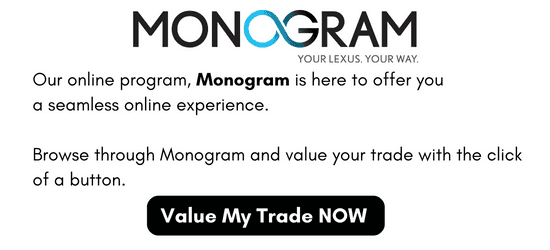 What to expect when selling your car:
Our team will complete a thorough appraisal of your vehicle's exterior, mileage, overall condition, customizations, interior, test drive your vehicle for 1 mile to check the engine, transmission and 4×4 systems, review the CarFax report and conduct research based on our data resources to provider you with the best offer to buy your vehicle. Plan on 45 minutes for this process.
What to bring to your appointment:
● Car title or payoff information
● Valid and current registration
● ID
● All keys and remotes
Trading-in VS Private Sale
LESS TIME, LESS HASSLE
The process of a private sale for your used car or truck can be a real hassle. Unless you already know a buyer, most likely, you'll have to put in some real effort. This can mean classified ads, listing your vehicle online, fielding unidentified phone calls, and taking strangers out for a test drive.
LOWER FINANCED AMOUNT
When you sell or trade-in your vehicle, Valley Lexus applies the full purchase amount to the total price of the car or truck you want to purchase. This offset means lower payments and a bigger down payment.
Frequently Asked Questions
How to sell my vehicle
Have questions about selling or trading your car? We've got answers.
Why should I sell my car to Valley Lexus?
We offer a quick and easy alternative to going through a dealer or private buyer with no obligation to purchase the vehicle.
What kind of cars do you buy?
We buy any used vehicle regardless of its age or condition. That includes luxury cars, sports cars, work trucks and SUVs.
How do you determine how much my car is worth?
Our purchasing team is staffed with well-trained industry professionals who have the knowledge and experience to determine the appropriate price by performing detailed inspection.
What if I owe money on my car?
If you still owe money on your car and your lender has your vehicle's title, simply provide us with the payoff letter. We will work with your lender to obtain the title to your vehicle. If we buy your car for more than what it's worth, we will pay you the difference at the time of purchase.
Can I sell a car owned by my company?
Valley Lexus has a lot of experience working with companies of all sizes. We're even prepared to purchase whole fleets of used vehicles. Simply provide us with the appropriate documentation authorizing you to sell the car(s) on your company's behalf and we'll finalize the transaction.
What if my car isn't running?
We buy cars in any condition, even if your vehicle isn't operational.
What if I don't have the title to the car I'm selling?
If you still owe money on your car and your lender has the title, simply provide us a payoff letter. Valley Lexus will work with you and your lender to obtain the title to your vehicle. If you've lost the title, we will contact the local DMV to
obtain a duplicate.
What documentation do I need to sell my car?
When you sell your car to Valley Lexus, you'll need the vehicle title or payoff information, the driver's licenses of the person named on the title, and of course, your car keys.
Who is the person that appraises my car?
The qualified Valley Lexus representative who appraises your car will be one of the members of our purchasing team. They are trained to evaluate and confirm that the vehicle is as the seller described and will fully evaluate the mechanical and structural conditions of the vehicle as well. Our buyers are fully capable of answering any questions you may have about the process. Just ask your sales contact at the store to introduce you to the team.
How will you pay me?
When you sell your car to Valley Lexus you'll be paid with a check within 5-7 business days.
Can I get my car appraised online?
We do not give guaranteed appraisal values online. We will provide you with some common online resources to visit before bringing your vehicle in. Since online resources are just estimates, it is necessary for us to physically inspect your vehicle to provide you with a written offer to purchase your vehicle.
Why is the offer to purchase different from your retail prices?
Our offer will be different from our retail prices for many reasons. Due to the costs associated with reconditioning, marketing, and providing warranties for our vehicles, we must purchase vehicles for less than we feel we can retail the
vehicle for.
Will making aftermarket modifications to my vehicle impact the value?
Supply and demand ultimately determines the value of a vehicle in the marketplace. Aftermarket modifications can positively impact the offer to buy your vehicle as it helps set your vehicle apart from the rest. Also, aftermarket modifications potentially void the factory warranty and in this situation they would negatively impact the offer.
Isn't this too good to be true? Where's the catch?
There is no catch. We buy used cars. That's it. Our promise is to provide customers with a stress-free, guaranteed selling solution – eliminating the uncertainty and hassle of selling your car to a private party.